Residential Property Management & Sales
B Real Estate is a boutique Property Management and Sale Agency. Proven Results... Positive Attitude... Professional Advice...
Real Estate Agent in Wynnum Manly & Surrounds
Homes come in all shapes and sizes. Some families live in a single-detached house, while others prefer multi-unit apartments. But whatever type of residential property you own and are planning on selling, it's better to be knowledgeable in property management and sales. That's why you need a trusted agency to manage and sell your real estate in Wynnum. And the reliable team that can help you out is B Real Estate.
Investing in residential properties improves your risk-and-return profiles, and it gives satisfying returns, no matter how complex the management and selling process is. But B Real Estate's top and skilled real estate agent in Wynnum Manly & Surrounds can help you upgrade your properties for sale and properties for rent listings without the hassle.
Allow B Real Estate to manage your biggest asset. Belinda of B Real Estate will treat this responsibility with the importance it deserves – sourcing qualified tenants, maximising your returns, simplifying your accounting, and offering a comprehensive management service tailored to your needs.
Let B Real Estate create houses for sale listings that can immediately entice potential buyers. With comprehensive and detailed property listings of house & land packages, residential houses, acreage, units, duplexes, and more, enquiries, negotiations, and sales will surely follow.
Have B Real Estate spearhead your houses for rent operation. Marketing your residential properties for rent through effective strategies will be easier. There's no need to worry about the down payments, mortgages, and deals because B Real Estate has got you.
Through her 16 years of experience in the real estate industry, Belinda inspired a vision of business that is always "honest, reliable, and affordable."
B Real Estate was founded by Belinda Gorman, owner and operator, with client satisfaction as the foundation.
She has had experience in various positions, with a passion for real estate and customer service. While she has mostly served in Wynnum/Manly and surrounding suburbs, Belinda has also managed transactions from Ipswich to Logan to Redcliffe to the North Mackay Region.
B Real Estate takes pride in providing first-rate property management services. Whether you want to list, sell, rent, or buy a property, B Real Estate will surely exceed your expectations with guaranteed quality service.
B Real Estate has a reliable support service with an experienced real estate agent who is always ready to assist clients.
Why Chooose B Real Estate?
Belinda Gorman is a seasoned real estate agent providing first-rate services and outstanding results for B Real Estate clients. If you'd like to discuss your property with Belinda, please call 0411 107 305 or email belinda@b-realestate.com.au today.
Serving many suburbs in Brisbane, from the Bayside to Ipswich to Caboolture, Belinda Gorman holds a real estate licence and is well-versed in property regulations under the Property Occupations Act of 2014. Her broad knowledge of the real estate industry can help you successfully manage your properties.
The following are the recent sales of B Real Estate:
- 24 Brown Street, Moggll - 64 Ellerby Road, Moggill - 30 Ellerby Road, Moggill - 40 Barramay Street, Manly West - 47 Regency Cres, Moggill - 73 School Road, Wynnum - 80 Boxgrove Avenue, Wynnum - 78 Boxgrove Avenue, Wynnum
- 61 Lehmann Circuit, Caboolture South
- 72 Ellerby Road, Moggill
- 68 Ellerby Road, Moggil
- 28 Pine Street, Wynnum
- 46 Regency Cres, Moggill
- 88 Matthews Way, Wakerley
- 27 Butler Street, Raceview
B Real Estate actively supports the ROSIES Foundation.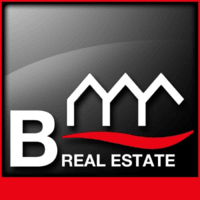 Helping you determine your property's value to get guaranteed returns, B Real Estate is your trusted expert in real estate in Wynnum.